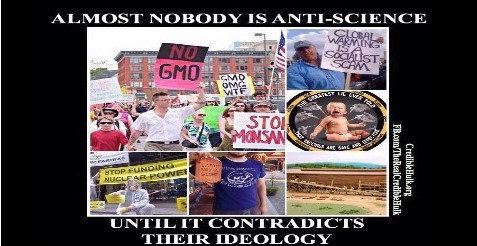 Although conceptually simple, the term "scientific consensus" is often misused and misunderstood. It can get confused with appeals to popular opinion or erroneously conflated with "consensus" in the colloquial sense of the word. These misunderstandings can lead to things like opinion polls, often predominated by unqualified individuals, being misconstrued as evidence that no scientific consensus exists on some topic for which it clearly does, or that it leans towards a different conclusion than it actually does. In some cases, the very concept itself invokes resentment or even retaliatory commentary from people whose views are threatened by its implications. The purpose of this article is to clarify the concept that the term scientific consensus is meant to refer to and address some of the arguments commonly leveled against it.
Defining Scientific Consensus
Just as the term "theory" has a different meaning in science than its colloquial usage, the term scientific consensus means something different than "consensus" in the usual colloquial sense. The latter typically refers to a popular opinion, and needn't necessarily be based on knowledge or evidence. On the other hand, a scientific consensus is, by definition, an evidence-based consensus. A convergence of the weight of existing evidence is a prerequisite which distinguishes a knowledge-based scientific consensus from mere agreement. This is critical, because the scientific enterprise is essentially a meritocracy. As a result, it doesn't matter if a few contrarians on the fringe disagree with the conclusions unless they can marshal up evidential justification of comparable weight or explain the existing data better. The weight of the evidence is paramount.
(more…)